Recommended Malls
To maximize your overseas shopping experience, we have specifically selected five of the best shopping sites and the most reputable auction site from Japan. In addition to the following recommended stores, we also provide a large selection of stores from our Mall Directory located via the 'Other' tab. You can either bid and buy directly on our recommended stores, or fill out our 'Buy for Me' request form. All items across our recommended malls have translation tools and summary pages for quick and easy understanding.
Auction Mall
Yahoo! Auction Japan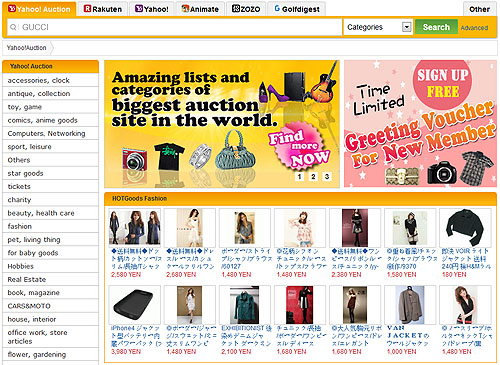 This is the most popular auction site in Japan. It supports a wide range of sellers that a regularly screened and monitored. This site can offer all types of items, from new to second-hand. You have great opporunities to win bids and claim great discounts. Our system will keep you notified with alert messages on all your activities during a bid and also enable you to remain the highest bidder until the end orreaching your ceiling bid.
Start shopping at Yahoo!Japan Auction>>
Shopping Malls
Rakuten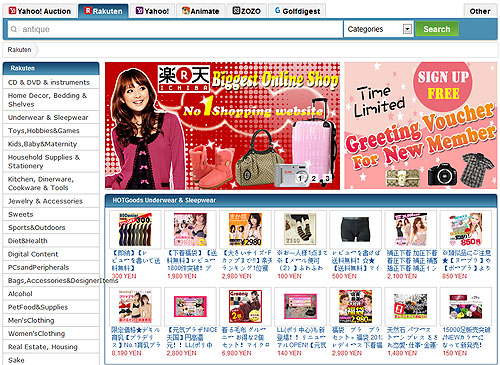 Rakuten Ichiba is the largest and most popular online shopping mall in Japan. Through Mogan Shopping you have the opportunity to join Japanese customers and shop at Rakuten. You can now have access to purchase many high quality authentic Japanese products, which can be shipped to your home worldwide.
Yahoo! Japan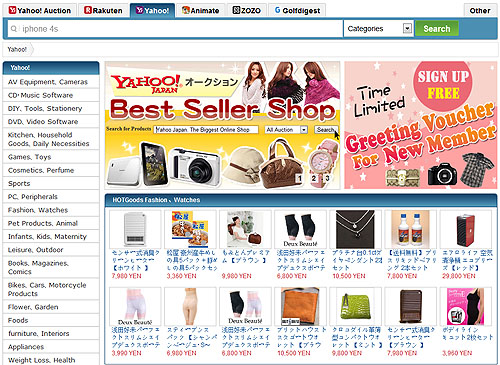 Yahoo! Japan shopping is the official online shopping website based on Yahoo Japan, providing an incredible selection of items from a vast variety of manufacturers, divided into specialty stores and sellers across dozens of categories within each store.
Start Shopping at Yahoo!Shopping>>

Selected Malls
Mall Directory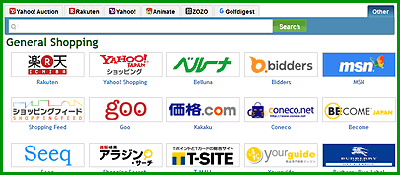 In case you were unable to find your required item from our recommended stores, you might be able to find it from our other specially selected Japanese stores (located within the Other tab).
Start Shopping at Other Selected Malls>>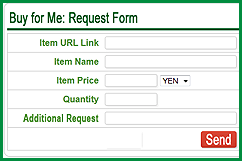 Unlike our recommended stores, most of our selected stores do not ship internationally. Therefore, to shop at these stores please use our 'Buy For Me' Request Form, located in
(My Account > Buying > Buy For Me).

Once you find your desired item, simply copy its web address and paste it into our request form (Item URL Link), Item Nane, Price, Quantity and any specific request or extra information you wish to send to us. Once you send your request,
Mogan Shopping will handle the rest.
Suggestions
You think this page helpful?
Yes No