Mogan Shopping's vision is to be one of the largest online eco-friendly deputy service malls in Asia, integrating the best auction and shopping sites across the globe. It aims to position itself as a portal for worldwide customers to bid and buy anywhere at anytime. We also strive to offer a quality enriched and reliable shopping experience with strong multi-lingual customer support, with assured delivery to your door all at the lowest service fee possible.
Position
One of the Asia's largest Auction and Shopping Mall Deputy Service Centers.
Logo Design Philosophy
Image: professional, trustworthy, commitment, eco-awareness, high quality.
Market Leadership: consistency, honesty, service representative, integrity,convenience and reputation.
Represents Mogan's formal web address: www.moganshopping.com
Solid powerful platform: powerful search engine store integration.
Large scale shopping mall: strength, stability, vast choices, scalability.
Buyer Protection: reassurance and confidence.
Products: low-budget, famous brands, tailored and unique items
Company Culture: International business.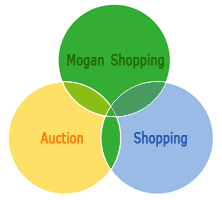 Company Goal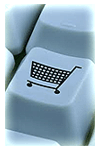 Provide a powerful multi-lingual platform that empowers and engages online global shopping customer experiences. We place our members first, and offer more efficient services as we grow. "One of the Asia's largest Auction, Shopping Malls" is Mogan's goal to enable customers to shop at the best sites across Asia, along with the highest possible quality of service. Furthermore, it aims to extend its service into different fields, such as empowering shoppers to sell their products directly through us.
Logo Design Representation

Shopping is included into the logo to help identify who we are more clearly. It is positioned inside a green background, representing a platform of strength.

We incorporate the earth to represent the O in Mogan as our worldwide and eco-friendly service. We encourage our customers to optimize their shopping via consolidated packages from the same seller or store to minimize shipping fees and carbon foot print.

Green represents safe, hope, eco-awareness, trustworthy service. It is also the combination color branding of our shopping (blue) and auction (yellow), the fundamental foundation of Mogan Shopping business model. The green tones represent maturity and stability.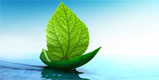 There are 3 types of fonts used. The M font represents the large scale size of the company, as followed up with the slogan below it. The GAN is a different font but is designed to represent our colossal size and strength. Shopping is uppercase to fit the uppercase of Mogan and also to symmetrically fit into the green base platform bar. The symmetrical shape of the logo is designed to suit the homepage structure. Furthermore, it represents the stability of our search engine. The green background represents a powerful search engine platform and combines the slogan and shopping into one base to which Mogan sits on top.
Suggestions
You think this page helpful?
Yes No